In our own ways, each of us was missing being with other people. Even the most introverted among us was uneasily navigating the hybrid worlds, trying to bridge the digital-analogue divide.
We were craving connection, seeking the very things we'd been told to keep our distance from. And while we worked with the pandemic restrictions of the time, we were all slightly apart in such good company, with our speakers, activators and the Newday team bringing our theme to life.
Border closures and other pandemic restrictions meant that some of our keynote speakers also had to join us from home, or wherever they could get an internet connection. We also missed out on one of our creative activators coming across from Sydney, social entrepreneur and artist, Danling Xiao.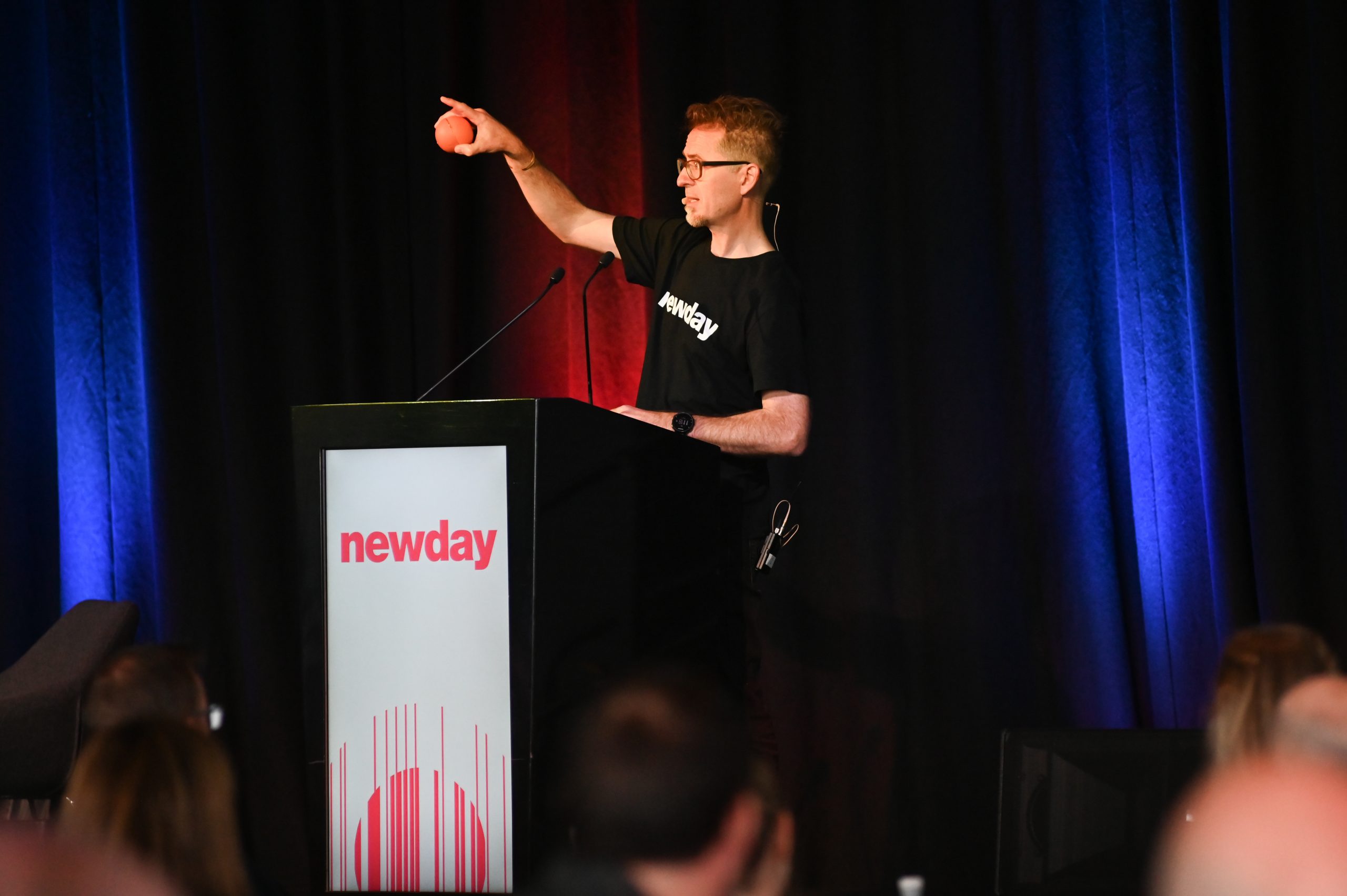 Back in 2018, Danling launched Wasteland, a 24-metre tall installation made from marine debris to raise awareness for plastic waste and circular economy that grew out of a story of rainforest regeneration (and many tonnes of oranges).
This artwork inspired Danling to launch Re/Co, an online delivery service for household cleaning products in reusable packaging. When it seemed unlikely we would be able to welcome her to Adelaide, we were inspired to bring Wasteland to Adelaide instead.
It turned out to be almost impossible to get anything across the border from New South Wales. Yet somehow we managed to take delivery of several hundred hollow orange recycled plastic hemispheres (thanks to the ingenuity of citrus juice partners, Nippy's).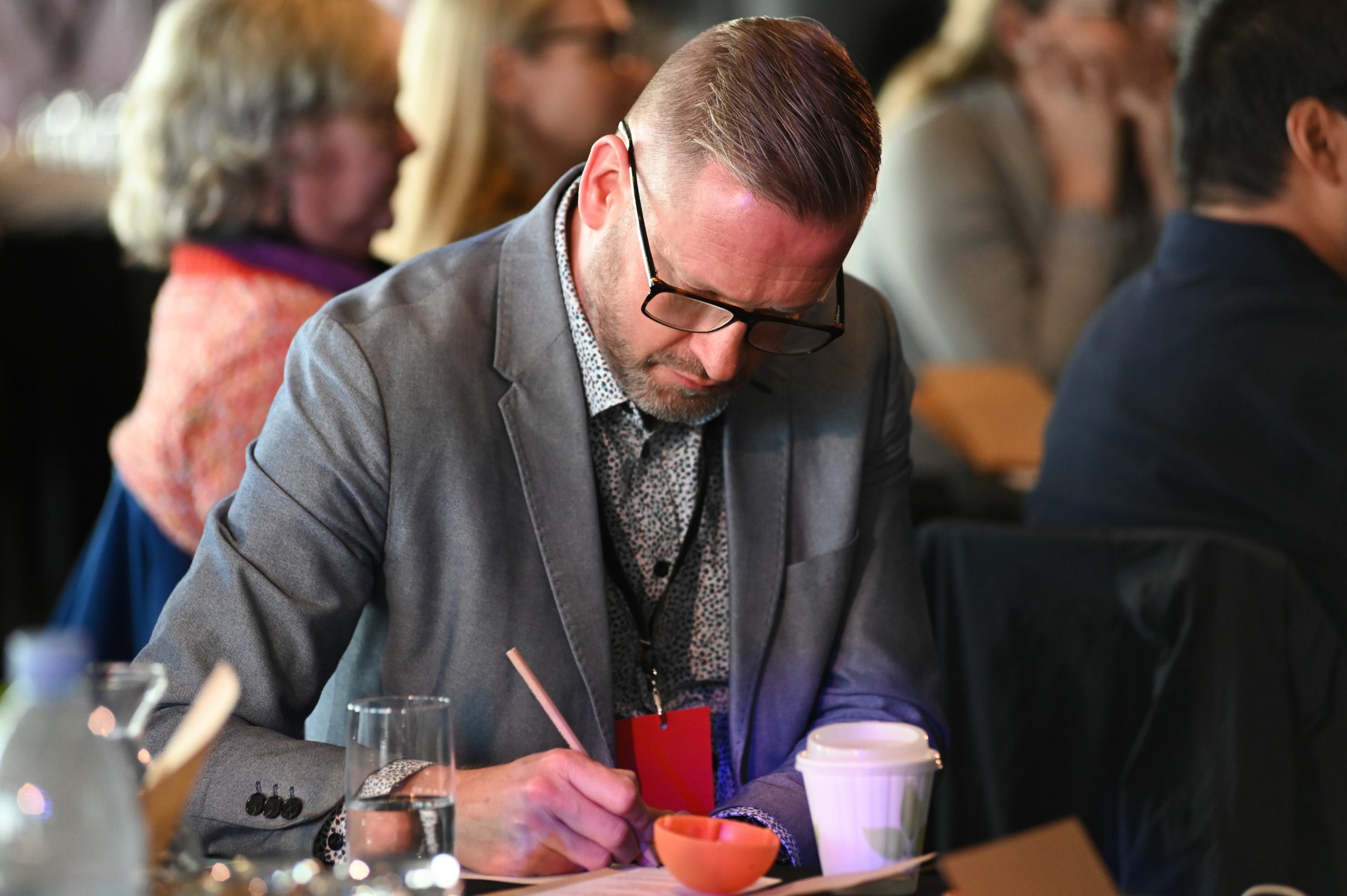 The rest of the installation was still being assembled or delivered, so we found a way to creatively collaborate with everyone who made it to the Newday Leadership Summit that day in July.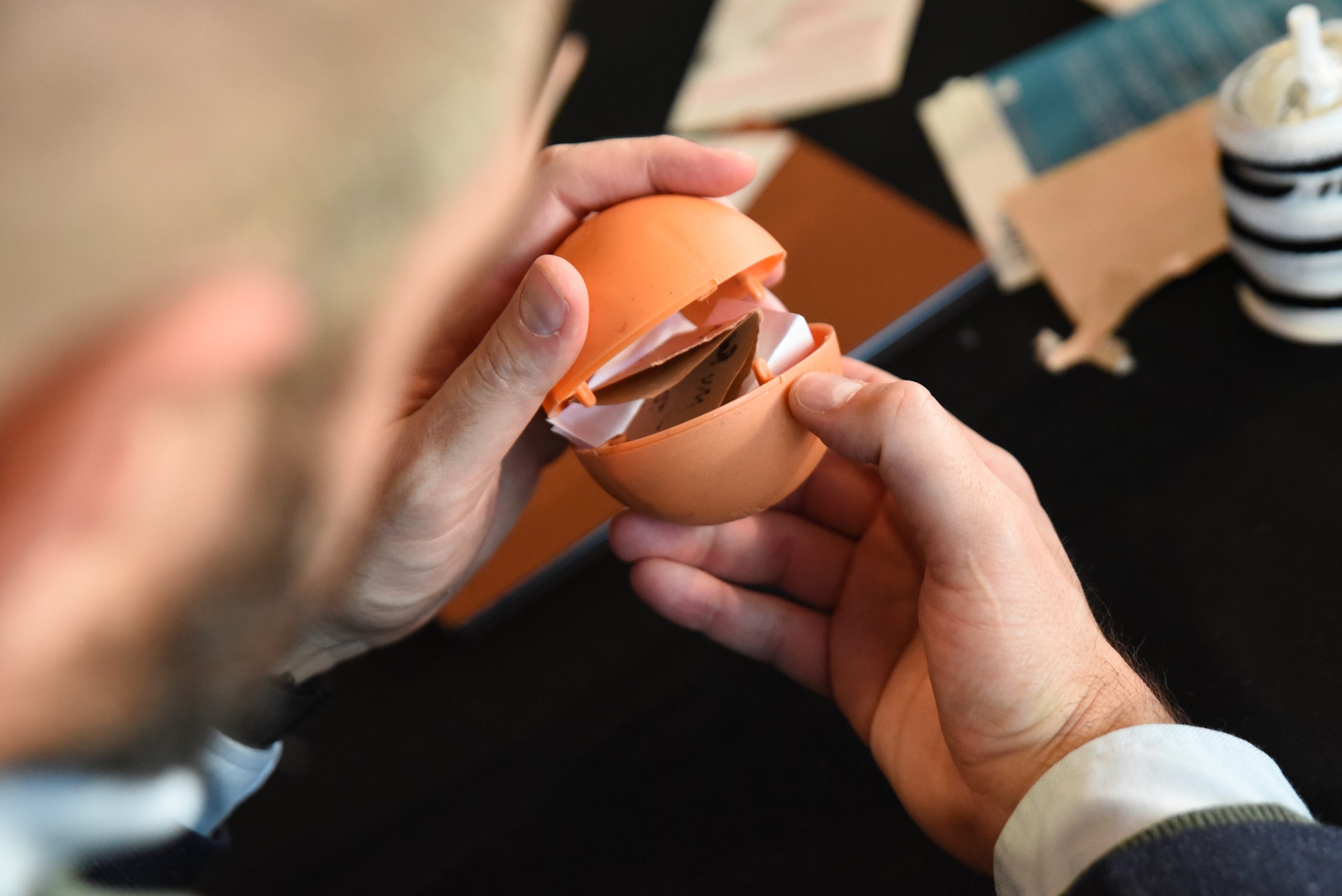 Each person was invited to make a purposeful pledge – a promise to the future, for people and for the planet. Hundreds of people wrote pledges onto tiny pieces of paper that were folded and tucked within the recycled plastic spheres.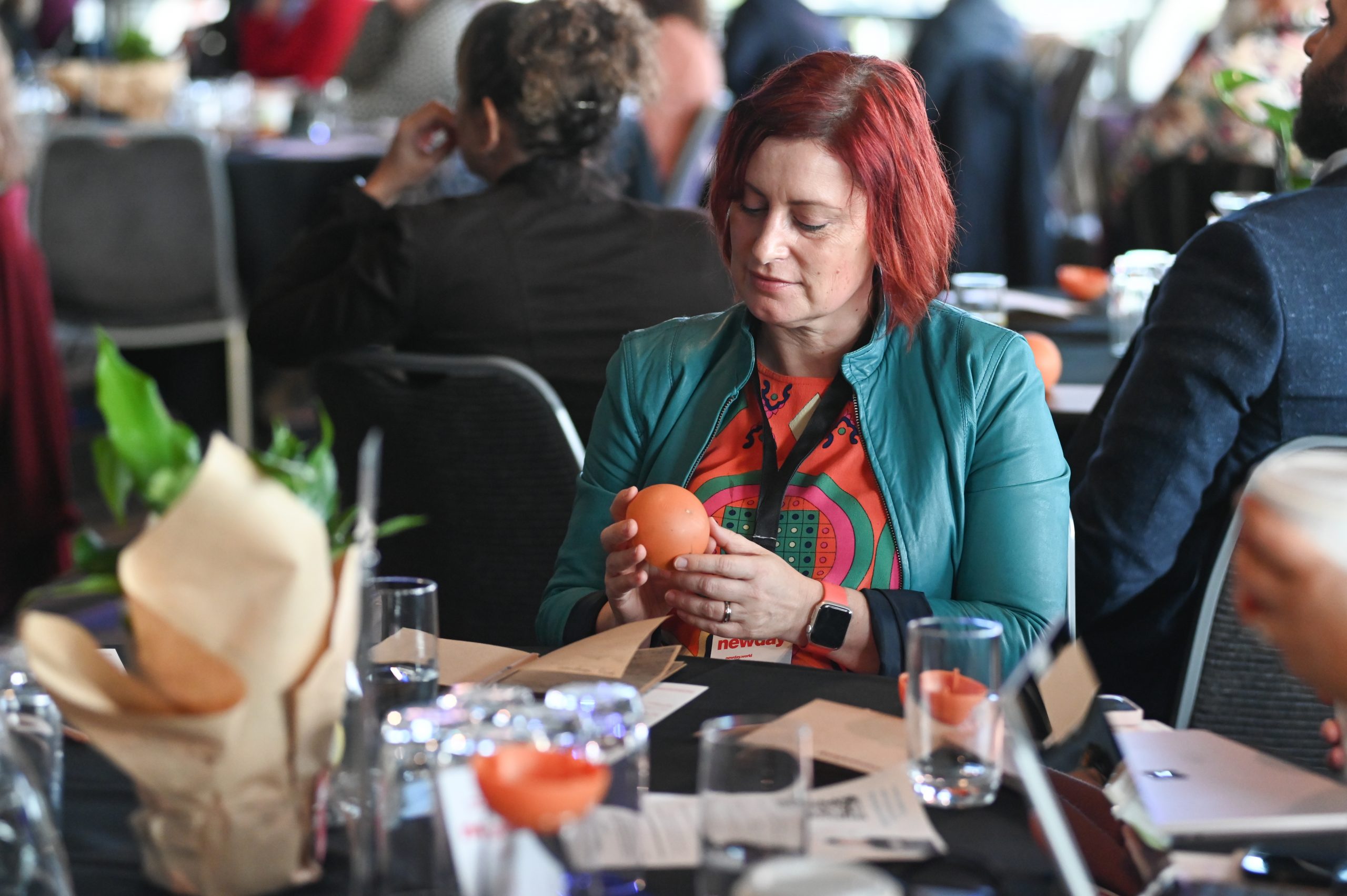 These were collected at the end of our Summit to become part of something to see out the year.
These spheres were then suspended – like the hopes so much of us hold for times ahead – in the open space of the Adelaide Convention Centre, perhaps catching the light reflected off Karrawirra parri (the River Torrens).
There they remained for the rest of the year as part of the spectacular exhibit, Wasteland Renewed, assembled on behalf of the artist by Newday Leadership and a range of other partners.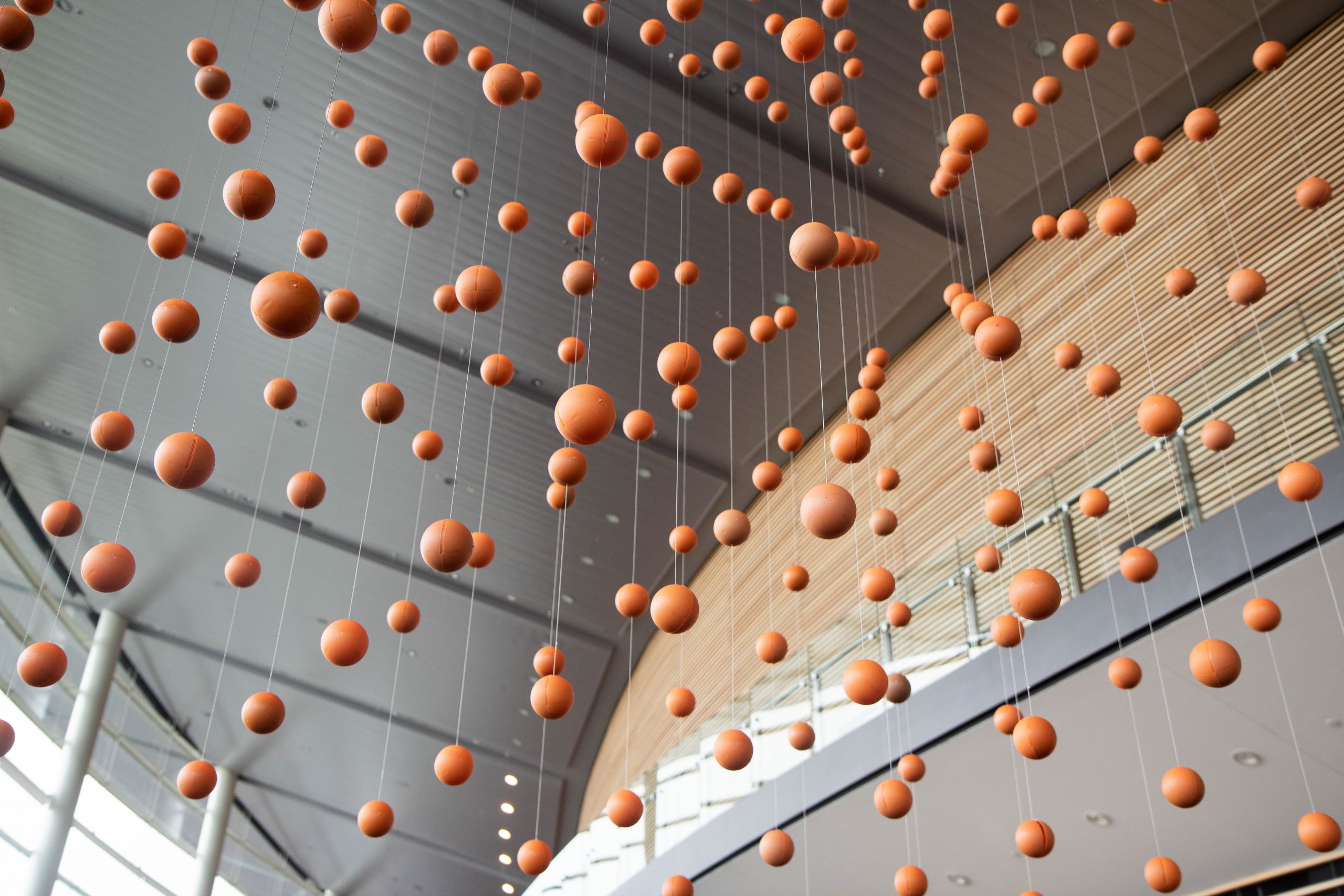 Last year seemed to last so long and, as 2022 dawned and once we were able to bring this artwork back down to earth. We prised open the citrus-pigmented spheres and read what people put forward for their purposeful pledges.
Each is as unique as the person making the promise, though some simple words demand to be taken to heart.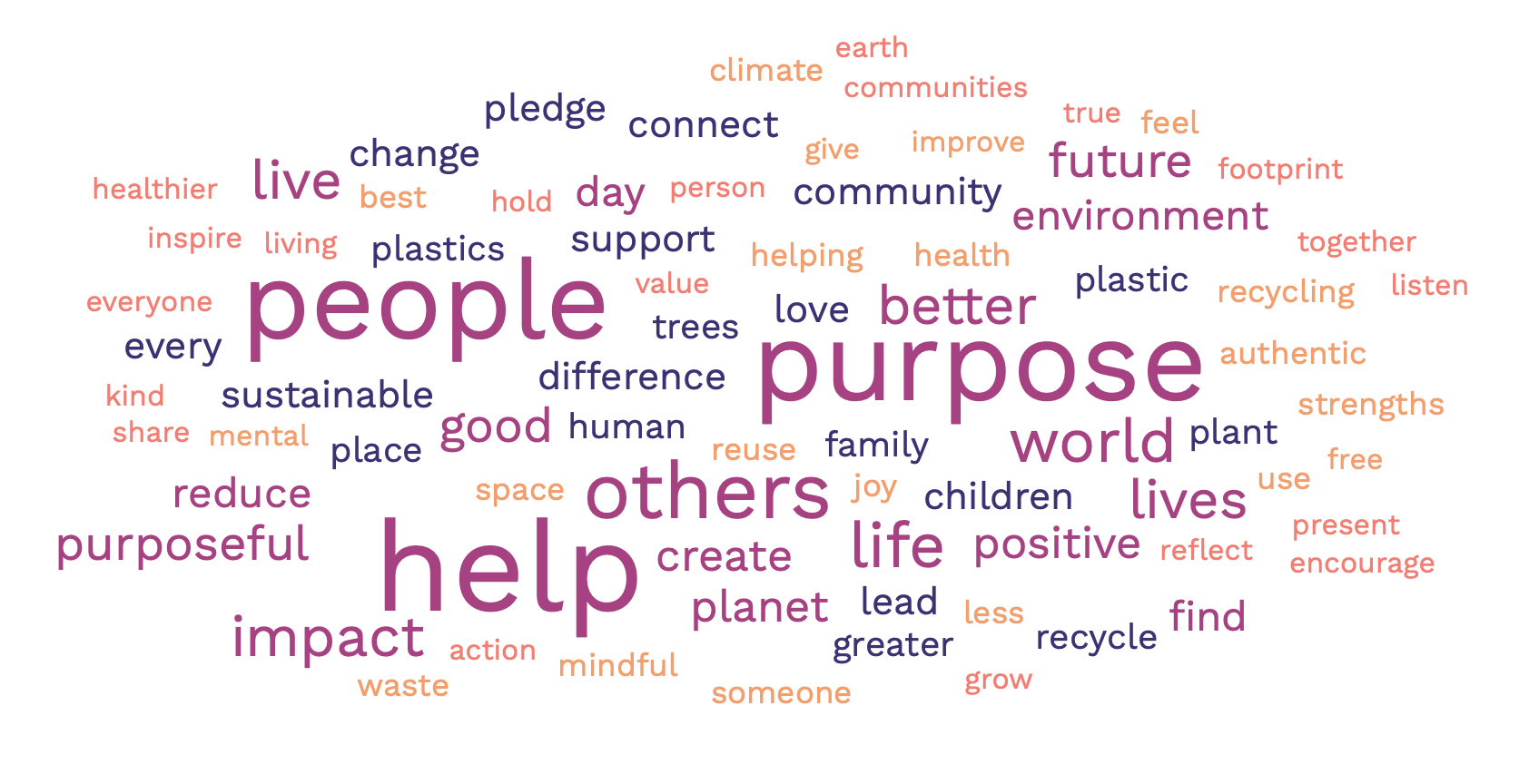 But perhaps it's best for just a few of those who made last year's Summit so special to inspire us to commit to what we will take into a new – and renewed – 2023.
Enjoy what I do, or change what I do.
Help my people to thrive.
Live sustainably and mindfully.
Choose love over fear.
Plant 10 trees by the end of 2021.
The world needs you.
More joy!
You get one go.
We are now on the verge of our November Summit. It isn't too difficult to see how our commitments to purposeful leadership in July 2021 link with what our November Summit of 2022 is all about: Reflection. Restoration. Regeneration. ReNewday.
We really look forward to seeing you on 9 November, again at the beautiful Adelaide Convention Centre.
A few tickets might still be available to join us in person, or join us live online.